Fruit grower turned liquid nutrient fertiliser "chef"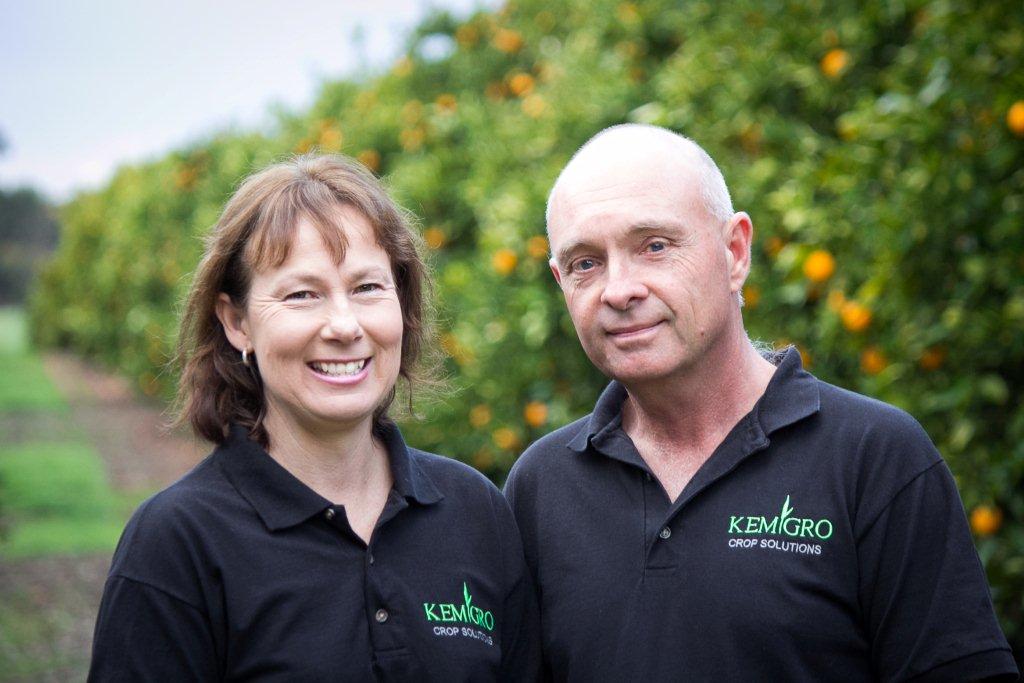 Ricky and Annette Kemble – Kemgro Owner Operators.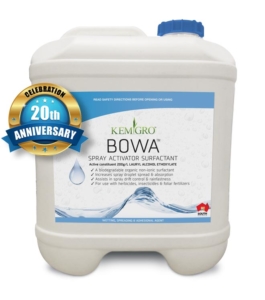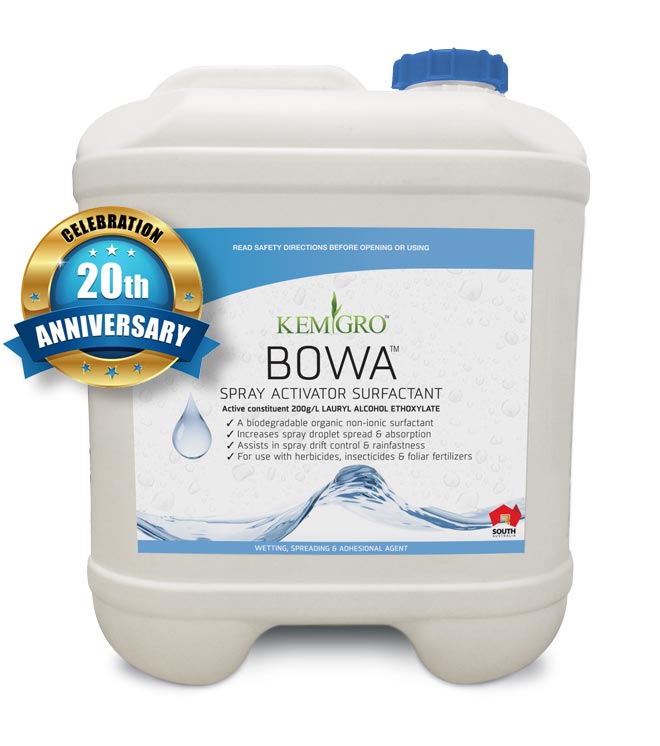 Our 1st product – No. 1 seller
Kemgro – our story
Kemgro Crop Solutions manufacture and distribute high quality nutrient liquid fertilisers, chelated trace elements, organic bio-stimulants and surfactants to farmers and growers all across Australia. We manufacture fertilisers from traditional to organic to grow healthy crops and soil for the future. Farmers and growers of fruit, vegetables, citrus and grapes use our products because we provide them with high quality, innovative and cost effective nutrient fertilisers.
Waikerie, on the mighty Murray River, is our home. So, it's safe to say we love our region and it's wide open spaces as we have been here for almost 50 years.
Our journey started back in the early 1980's, where at 18 years of age, Rick Kemble purchased his first fruit block where he started growing apricots, oranges and grapes. Fast forward to 1996 and our family registered our first product, Bowa Spray Activator Surfactant, and the rest is history.
Today, Kemgro Crop Solutions is focused on producing high quality and tailored nutrient fertiliser solutions. Our prescription blends allows us to customise your specific fertiliser blend to meet your individual soil and cropping needs, saving you time and money to help your become more efficient and profitable.
Why? Because we need to. The world needs to. Now is a critical time. The world's population will grow to over 8 billion by 2020, and climate change is a very real concern, so sustainable farming and productive growing methods have never been more important.
At Kemgro Crop Solutions, we will continue to work with farmers and growers to deliver nutritious, innovative nutrients for their soil and crops to ensure a sustainable future. All of our products are manufactured here in the Riverland region, so you know our nutrient solutions are ideally suited for crops, garden plants and lawns growing in Australia's unique climate.
Our commitment is to you and your future
Proudly 100% Australian owned and operated

High quality, consistent, cost effective solutions

Dedicated to sustainability for future generations

Trusted, reliable professional service

Our commitment is to you and your future
Just some of our products